Proximus Spirou lands Keaton Grant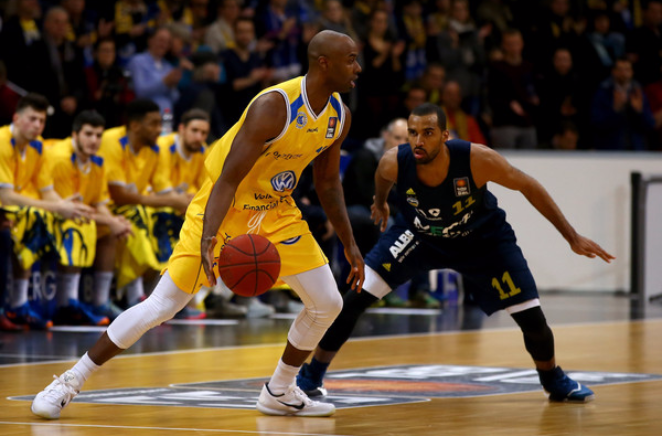 American small forward Keaton Grant (30 years, 193 cm, 90 kilos) has signed a deal for the rest of the season with Spirou. Grant began his career in the States at Purdue University (NCAA). He's also capable of playing as shooting guard.

During the 2013-2014 season, he averaged 16,2 ppg in an average of 30 minutes played, averaging 13,7 evaluation.
(fyi, Riesen Ludwigsburg actually played Proximus Spirou earlier this season in the Champions League regular season).

After one season in Italy, he came back to Germany to play with the Löwen Braunschweig. (15.2 pts, 3 rbs, 2.5 ass, in 31 minutes played, 12,7 evaluation.

In July 2016, Keaton Grant signed with Dijon and from today he will strengthen Spirou Charleroi.
His career:
2010-2011 : SKYFORCE DE SIOUX FALLS (D-LEAGUE)
2011-2012 : LEVICE BASKETBALL (SLO)
2012-2013 : APOLLON PATRAS (GRE)
2013-2014 : MHP RIESEN LUDWIGSBURG (ALL)
2014-2015 : DOLOMITI ENERGIA TRENTO (ITA)
2015-2016 : BASKETBALL LÖWEN BRAUNSCHWEIG (ALL)
2016-2017 : JDA DIJON BASKET (FRA)