BC Telenet Oostende takes home the bpost cup
Sunday 19th February 2017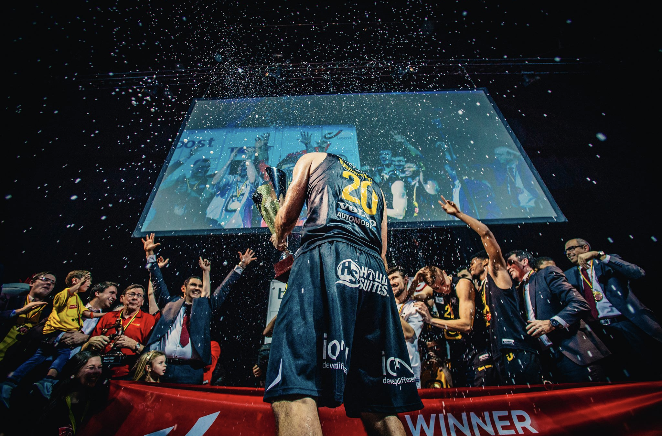 In front of more than 6.000 spectators at Forest National BC Telenet Oostende won its fifth consecutive Belgian Cup, known since the 2016-2017 season as the bpost cup. Coach Gjergja's team ran away with it in the fourth period cruising to the 60-76 win.
It's the 18th Belgian Cup triumph in the history of BC Telenet Oostende.
Dusan Djordjevic took home MVP honors, notching 9 points, 5 rebounds and 9 assists.
It was a historic final as for the first time in Belgium a sports event was broadcast live in virtual reality via the site bpostcup.be. Along with its partner Sund the Pro Basketball League follows in the footsteps of the NBA where a game is streamed in 360° video once a week.
For all game stats click here.