Olivier Troisfontaines Belgian Player of the Year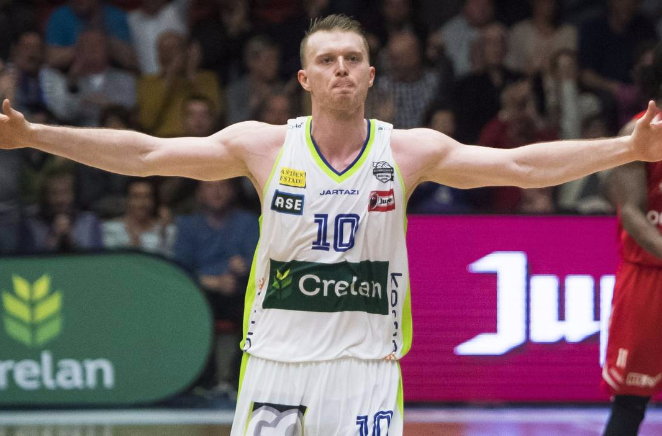 ​Crelan Okapi Aalstar's Olivier Troisfontaines (27) has been named Belgian Player of the Year, an award organised by the newspaper Het Nieuwsblad.
BC Telenet Oostende's Pierre-Antoine Gillet finished second while Basic-Fit Brussels' Domien Loubry came in third. A jury made up of coaches, basketball journalists, federation and Pro Basketball League staff and clubs' sports managers voted for the Player of the Year trophy.
Results Player of the Year Trophy - Het Nieuwsblad
​​1. Olivier Troisfontaines (Crelan Okapi Aalstar) 144 (22 first)
2. Pierre-Antoine Gillet (BC Telenet Oostende) 108
3. Domien Loubry (Basic-Fit Brussels) 51
4. Jean Salumu (BC Telenet Oostende) 46
5. Dennis Donkor (Kangoeroes Basket Willebroek) 20
6. Vincent Kesteloot (BC Telenet Oostende) 15
7. Lionel Bosco (Belfius Mons-Hainaut) 10
8. Hans Vanwijn (Hubo Limburg United) 9
9. Alex Lichodzijewski (Basic-Fit Brussels) 7
10. Ioann Iarochevitch (Proximus Spirou) 5​