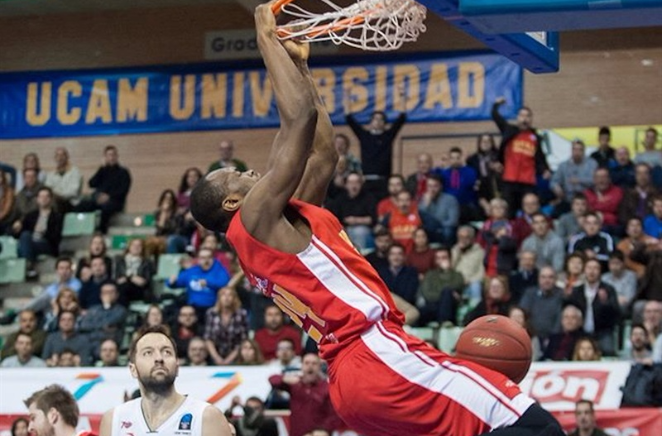 In the Spanish Liga Endesa Sam Van Rossom (5pts, 1 reb, 2 ass) and Valencia lost the 'Belgian duel' with Kevin Tumba (1 reb) and Murcia 67-70. Valencia will face Barcelona in the playoff quarterfinals starting next Saturday. Murcia is eliminated from playoff contention. Axel Hervelle (8 pts, 6 rebs, 5 ass) and Jonathan Tabu (10 pts, 7 rebs, 5 ass) lost with Bilbao to Gran Canaria 86-80. Bilbao couldn't secure a playoff spot.
In the playoff quarterfinal in Germany Maxime De Zeeuw (6 pts, 1 reb, 2 ass) and Oldenburg lost to Bayreuth 98-94.
In the French Pro A Elias Lasisi (9 pts, 2 ass) and Le Portel lost to Strasbourg 70-77. Quentin Serron (16 pts, 7 rebs, 1 ass) and Gravelines lost to Cholet 73-78.
In the Swiss playoff semifinal coach Jean-Marc Jaumin and his Geneva Tigers lost 67-53 to Fribourg.